Python Implementation of Real Sequence
Transform using Half-length Complex FFT
John Bryan
Overview
We want to transform a length
real sequence using a length
complex FFT. The input real sequence is,
| | |
| --- | --- |
| | (1) |
The output complex sequence is
We use this relation for to find G(k) for
and use symmetry of real transforms to find G(k) for other values of k in the steps below.
Steps
Python Implementation
Results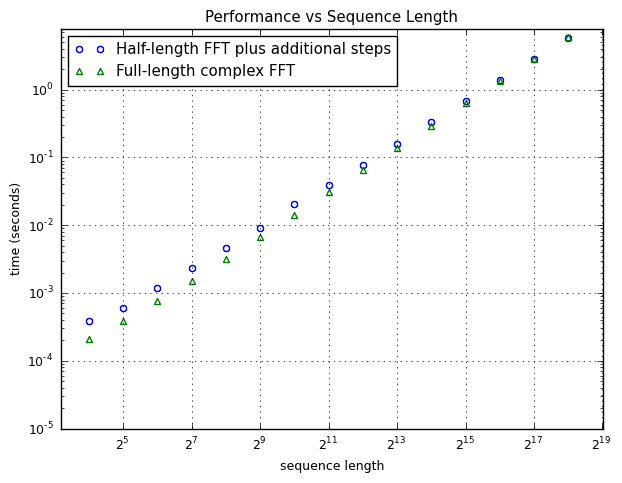 References
Hayes, Monson H., Digital Signal Processing.